Archive for February, 2010
LifeStreet Media, the largest social media ad network(1), announced it has acquired the assets of the SocialCash ad network. By acquiring its competitor, LifeStreet Media significantly bolsters its frontrunner position while simplifying choices for advertisers and improving revenue for app developers.
"We've become the #1 ad network for Facebook applications on the strength of revolutionary optimization technologies that deliver extraordinary results for both developers and advertisers, and the SocialCash acquisition further extends our lead," says Mitchell Weisman, founder and CEO of LifeStreet Media. "We welcome SocialCash's developers to the LifeStreet Media network, and we expect to super-charge their ad inventory with industry-leading CPMs."
SocialCash will continue as a stand-alone company and is preparing for the launch of a new product. "We were looking for an ad network partner because we need SocialCash 100% focused on an exciting new venture we'll be rolling out later this year," says SocialCash CEO Rob Jewell. "LifeStreet Media's ad network delivers exceptional results and their team is first rate; so I know this transition will be a big win for SocialCash developers and advertisers."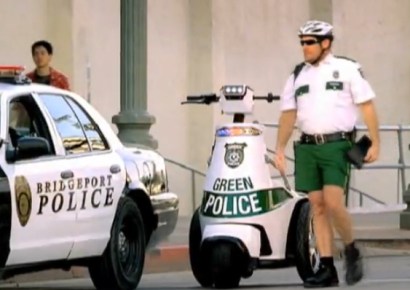 Audi's "Green Police" Super Bowl ad was clearly out to mock environmentalist fervor — and it hit close to home in greener-than-thou San Francisco.
Perhaps that's because it was the brainchild of Audi's advertising agency, San Francisco independent Venables Bell & Partners.
Sitting squarely in the "I am white, middle-class man, hear me roar" school of ads, the Cheap Trick-scored commercial suggested a world in which the type of individual decisions that seem meaningless but in the aggregate make a difference are enforced by enthusiastic law enforcement professionals in green uniforms.
Facebook has turned six, crossed 400-million users and launched another major redesign of its web services to improve users' ability to navigate and find features.
Also Friday, TechCrunch reported that Facebook is developing a web-based email and messaging system to compete with similar services like Google's Gmail, Microsoft's Hotmail, Yahoo Mail or AOL Mail. Facebook, which had roughy 200 million users a year ago, declined to comment.
The redesign announced Thursday will be implemented on a rolling basis until all users are included. It features tools to make it easier to find games and applications and to chat and share video. Read the rest of this entry »